2,286 results
Description:"Are you sure you want to put this over you head?" How to acquire:Can be acquire as a drop from Blister.

Description: "It might not hold air, but it's definitely a fashion statement." How to acquire:Rewarded from completing Voltaire's "Holy Scuba Gear" Quest.

Quest Giver: Anna and Otto Description:

Description: "The Bearded First Mate's bandana." How to Acquire: Purchase at the Pirate Shop by speaking to Elissa Keelhaul in Lolosia.

Description: "Happy Frostval 2008!" How to acquire: Available for members only for free during Frostval 2008. Found inside the Frostval 2008 Present Bag.

Quest Giver: Anna and Otto Description:

Description: "A cowled, iron mask - for those people who REALLY want to hide what they look like." How to acquire: Can be bought from Blacksmith (Swordhaven) for 5,000 gold. Can also be bought from

I'm taking my emeyloprs to a Tribunal and the disciplinary system is only really used by the management to settle personal scores. If everything disciplinary for like for like offences was harsh, that would

The 13 Lords of Chaos are a group of antagonists that work on the side of Chaos. They are chosen due to their powers and status in Lore. Some are grateful for the powers of

AQW includes many classes like warrior and mage. It also includes advanced classes like dragonslayer. Players can unlock these jobs, typically by completing a chain of quests. Each class currently has 5 skills and two

Description: "Happy Frostvale 08!" How to Acquire: Buy at Major Moglin's Shop after you complete all quests in Frostvale. It costs 1000 Gold.

Voltaire is a singer in AdventureQuest Worlds. The players met Voltaire and his teddy bear sidekick Deady when he takes them on a cruise to Skull Punch Island in search of the Cursed Guitar of

The Hero is the main protagonist of AdventureQuest Worlds and can be customized by appearance and gender. The Hero is on a quest to defeat Drakath and the 13 Lords of Chaos. The Hero pulls

Dage the Evil is a character in AdventureQuest Worlds. Dage the Evil was once a King and a power-mad necromancer who signed Nulgath's contract and rode the fast lane to even more strength

Chaos Drakath is the Champion of Chaos and the former leader of the Darkwolf Bandits, a collection of thieves from the areas surrounding the town of Falconreach. As the Champion of Order, he is the

Archlord Maximillian Lionfang was a general in the army of Swordhaven and the leader of the Golden Onslaught, a force of light under his command. He would later be Chaorrupted into the Eleventh Lord of

Xing and Xang are the 2nd Lord(s) of Chaos. The 2nd Chaos Lord are the Twins, who, when un-chaotic, one is pure evil and one is pure good, making well-balanced arguments to

The Queen of Monsters (also known as the Mother of All Monsters) is Drakath's master and the true antagonist of AdventureQuest Worlds. According to the Design Notes, there was a part in the Book

Gravelyn is the daughter of the Doom Knight Sepulchure and Lynaria Alteon, King Alteon's wife. She is the empress of the Shadowscythe, the main force of evil in the world of Lore. She is

Sepulchure was a cursed Doom Knight and the leader of the Shadowscythe, the main force of evil within Lore. Once, he was King Alteon's greatest Knight, and was known as Valen, and while it

Nulgath is a character in AdventureQuest Worlds. Abyss General (Fiend of the Underworld)...

Malgor is a villain in AdventureQuest Worlds. Malgor is a Shadowlord. He first appeared during the Alliances' fight with the Queen of Monsters' forces. He turned some militia members into his own soldiers. Upon arrival

Vordred is a character in AdventureQuest Worlds. The legendary Paladin Slayer called Vordred is an evil force who has been behind the disappearance of many paladins, having been responsible for turning them into his undead

Necromancers are powerful, but twisted magic users who command undead minions. They gain power from death and decay Description: A basic attack, taught to all adventurers.
Related Community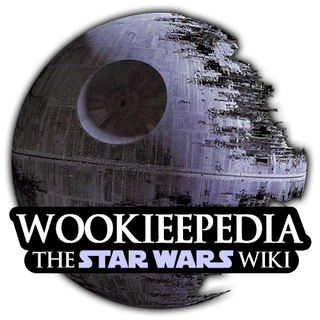 movies
100K
Pages

100K
Images

1
Video
Wookieepedia is a wiki-based online encyclopedia that contains detailed information about the Star Wars universe, including movies, books, video games, characters, locations, technology, weapons, vehicles, and everything in between. Founded in 2005, Wookieepedia has over 175,000 articles, covering everything from the…
View More Wikis