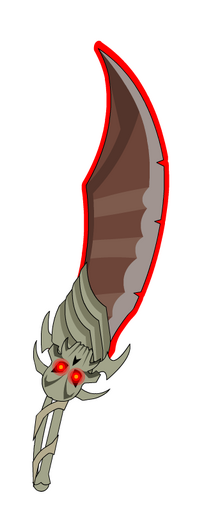 Description: "This sword hungers for destruction... are you sure you can control such dark energy?"
How to acquire: Can be bought from Valencia's AC Shop for 2,500 AC Coins.
Sell Value: 625 AC Coins.
Type: Sword
Level / Damage:
Trivia
In DragonFable the sword is known as the Necrotic Blade Of Doom or Doom Blade for short
It acts as the Main Antagonist of AdventureQuest Worlds Zombies as well as the final boss of the event in the form of Dark Sepulchure.