Obi-Wan Finale - The Loop
Play Sound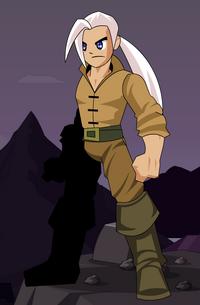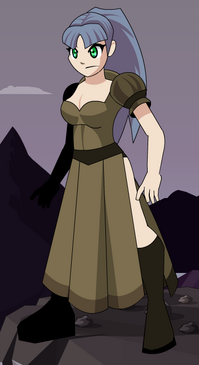 Description
You may have heard of a rebel without a clue... well you are a player without a class! (This armor automatically equips when you have... no class.)
No Class Skills

Simple Strike
Description:A simple strike with simple results. Normal Attack: 85
Effect: None
Mana Cost: 0
Unlocks at: Rank 1

Uprising
Description: Causes a hostile target's damage to increase. Wait... what?
Effect: Hostile's damage increase by 20%.
Mana Cost: 20
Unlocks at: Rank 1
Passive Skills

Aggression
Description: You deal 10% additional damage with physical attacks
Unlocks at: Rank 4

Resolute
Description: Damage taken reduced by 10% Unlocks at: Rank 4
How to obtain
Go to Harvest 10, complete all quests from Oishii, open the Oishii Shop, and buy No Class for 1 gold.
Equip a member class and when your membership runs out you will be wearing "no class."
Equip a class, then turn in a quest that requires you to give it to them.
Notes
When Armors and Classes were separated AE created an armor of the same appearance called Peasant Rags.
This class sells for 1 gold and will not achieve any other skills unless AE decide to add them.
When PTR was released the skill Uprising was added.
Has come back again in the shop that Oishii has during Thanksgiving in

Harvest

.
When hackers script kiddies used a loop in the system to obtain

Chronomancer

and Chaos Shaper class, their whole inventory and all the gold they had was removed and AE thought it was a fitting punishment to leave them with a Default Sword, and this class.