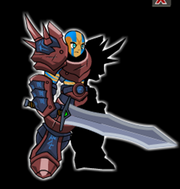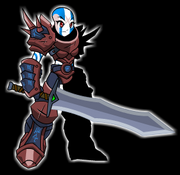 Description: "These Berzerkers have won countless battles and their thirst for combat is never ending. The mere sight of one of these juggernauts will strike fear into the enemy and in most cases send them running before the battle has begun!"
How to acquire: Buy from Valencia's AC Shop for 1500 AC coins.
Sell Value: 375 AC Coins.