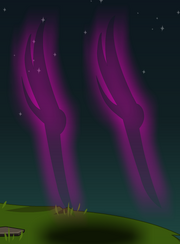 Locations:
Showcase Shop

-

Game Menu
Price: 25,500 Gold
Sellback: 6,375 Gold
Rarity: Unknown Rarity
Base Damage: 27-33
Description: How much damage can the color pink really do? There is only one way to find out… gear up in your Amaranth Arm Blades and defeat all who despise the color pink!
Notes:
Also see:

Golden Arm Blades

.

Tracker Arm Blade

.
See Also