Register | The Rules | Templates | Suggestions | Help
Wanted Pages | Alphabetical Index | All Categories

Release Log

Coming Soon

Sepulchure Returns Guilds Released The next J6 update Dage the Evil quests and merge shop updates. Underworld release (Dage's personal map)! Legion storyline(reputation)! Nulgath VS Dage the Evil war! Dage the Evil's shirt and poster coming to heromart! The Tenth Lord of Chaos More Trade Skills! (Blacksmithing, scroll-scribing, potionmaking, etc) Potionmaking is the next trade skill!

Update to Xan storyline Alina & Rolith's wedding coming October 12! Doomwood Part 2 continues Artix & Sepulchure action figures will be available on May 18th at HeroMart and at 100% of all Toys 'R Us stores on May 23!

The Blinding Light of Destiny & Sepulchure's Armor Quest Chains continue! 


Happening Now

---

March 5th

March 2nd

Etherstorm War has begun!
New Areas! Etherstorm War Good, Etherstorm War Evil & Etherstorm War Desoloth
New Monsters! Air Dragon Warrior, Earth Dragon Warrior, Fire Dragon Warrior, Tainted Emu, Tainted Hummingbird, Tainted Phoenix, Tainted Pelican & Water Dragon Warrior
New NPCs! Dage the Birthday Boy & Mick Dundoo
Happy Birthday Dage & Solrac!
New Quests! Redeem the Ether-Creatures!, Investigate the Ether-Taint! (Good), Slay the Ether-Creatures!, Investigate the Ether-Taint! (Evil), Dragon Sacrifice for Desoloth!, Defend Your Master!, Fueling Insanity, Insanely Insane, Donation to the Dark Lord, Embrace the Godly Mace, Overlord Overload, Be the Shinobi, A Shade of Shadow, Vampire Inspire & He's Lycan the Recruits
New Shops! Australia Day House Shop, Australia Day Shop, Cheezburger Trade-In, Etherwar Evil Merge Shop, Etherwar Desoloth Merge Shop, Etherwar Good Merge Shop & Etherstorm War Rares Shop
New Class! Elemental Dracomancer
AC version of SkyGuard Grenadier added!
New Armors! AUS Rugby Armor!, Copper Rainment of the Black Dragon, Crocadile Dundoo, Custom Dragarian, Dark Water, Dage DeathKnight, Dragarian, Gold Rainment of the Black Dragon, Golden Dragoon, J6 Westion Outfit, Legion Vampire, Pyritic Dragoon, Thanatos, Silent Water & Silver Rainment of the Black Dragon
New Helms! Crocadile Dundoo Hat, Crowned Cowl of Dissonance, Custom Dragarian Hair, Dark Caster Hair, Dracomancer Helm, Dragarian Hair, Golden Dragoon Helm, J6 Helmet, Legion Vampire Helm & Thanatos Helm
New Pets! Barry the Platypus, Paragon Pet & Ripper Kangaroo
New Weapons! Aussie Cricket bat, "Boomer"ang, Dragarian Blade, Dragon Pike of Pain, Dundoo's Dual Bowies, Earth Dagger, Flame Dagger, Green And Gold "Boomer"ang, Legion Vampire Scythe, The Slay, Vitae's Breath, Water Dagger, Whisper of the Conqueror, Wind Dagger, Wings of Flame & Ultra Dragoon Lance
New Cape! Vampire Bats
New Items! Air Defender Token, Dark Water Token, Dark Fire Token, Dark Earth Token, Dark Air Token, Desoloth Warrior Token, Earth Defender Token, Essence of the Undead Legend, Fire Defender Token, Legion Donation, Twisted Emu Egg, Twisted Hummingbird Egg, Twisted Pelican Egg, Twisted Phoenix Egg & Water Defender Token
New House! Aussie Opera House
New House Items! Australian Flag & Croc Skin Rug

You may also view the full Release Log.

Announcements

Welcome to the AQWorlds Wiki!
June 15, 2021
by The AQWorlds Wiki Team

Hello, and welcome to AQW's first wiki! The AQWorlds Wiki houses tons of information about AQWorlds such as Monsters, Quests, Weapons, and more! We even have Guides, which explain various aspects and features of AQWorlds in depth. If we're missing something, let us know! Or, you can register and add it in for us!



If you have any questions, or need any help, feel free to contact an Administrator, or see if you can find what you need on our Help page.

---

You can view all our guides in the Guides Category.
DeathKnight brought this new version here from the other wiki on that list to the left. Respect his almighty powers of importation!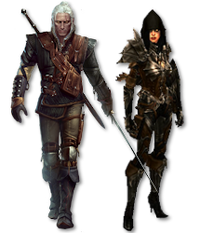 Community content is available under
CC-BY-SA
unless otherwise noted.